Going to the Winter Olympics
Great news! Going downhill to the Winter Olympics! has reached it's funding goal and work has begun.
Thank you for playing your part to make this project a reality. The project creator is getting your reward organised as we speak!
Doesn't it feel good to be part of something? To help someone's dream become a reality?
Check out some other projects in "Sports".
Jan 8, 2014
Congratulations, your pledge has helped Going downhill to the Winter Olympics! become a reality.
Going downhill to the Winter Olympics! has reached it's goal, but it's not over yet.
The project isn't quite finished, so if you'd like to upgrade your reward, or let your mates in on the action, you can!
You can view and change your pledge on The project homepage.
Jan 3, 2014
The fund is building again...A few of you pledged earlier and it has just shown up on the site, so a huge thank you goes out to Phil Rich, Grant Stockman and Adrian Farnsworth!Your support is really appreciated! We are not quite half way through the time and already we have almost made it to 50% of the goal! Thanks everyone!
I have the Beaver Creek World Cup race for SG and GS coming up on December 6th and 8th, so to meet the new helmet rules, CARRERA have sent me a new lid. It's a bit Aussie/Jamaica so maybe a black paint job might be in need. To all of you who have signed up for your name on the helmet, what design should I write the names in? (Last year was a koru).
Nov 29, 2013
We have lift off!
A big shout out to Julie, the first person to jump onboard! Your name will be soaring down the mountains at mach schnell on my race helmet. Thanks Julie!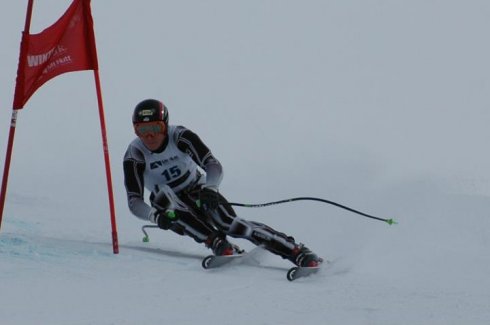 Nov 10, 2013
$8370NZD
RAISED
46

PLEDGES

Wahoo! We have lift off! We had to stop taking pledges at
Wednesday January 8, 2014 at 9:17PM.

PROJECT CREATED BY