Youth Baseball World Series 2017
Sports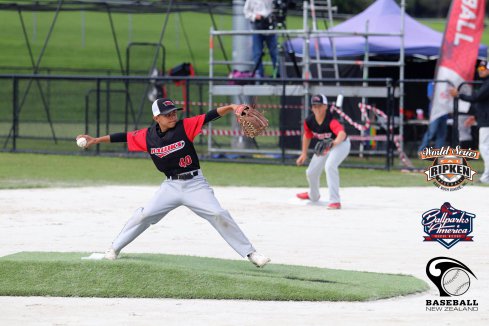 Hi,
My name is Hunter Southey and I am 11 years old and live in Auckland, New Zealand.
I have many hobbies and play lots of sports, but baseball is my number ONE!
I started playing baseball in 2013 and have played in two U13 National Club Championships, with my best finished being 2nd place in 2016. I have also played for the Auckland U12 Baseball team in the Gold Coast Summer Classic, a tournament playing in Australia every year in January. My team won in 2016 and again in 2017.
I train everyday with the dream of becoming an MLB player when I get older. Even though no one from New Zealand has made the MLB, my Dad keeps me motivated by making me believe anything is possible if you work hard enough to achieve it.
My baseball training has gone to another level, as I have been chosen to represent New Zealand at the Cal Ripken World Series in Branson, Missouri, USA. Some of the best U12 players in the World from Japan, South Korea, Puerto Rico, Dominican Republic, Mexico, Canada, Australia and United States will be playing at this tournament.
My family and I have a lot of money to raise, which is why I am writing this story. We are looking for pledges and sponsors to help raise this money. My parents have organised gifts to pledges and sponsors who give any amount towards the total needed.
I am trying to raise $3000 to help me get to Branson, Missouri in July 2017.
Any help you can give would be great - Many current MLB players have been seen by MLB clubs at tournaments like these. I hope this tournament will be a step towards achieving my dream of becoming New Zealand's first Major League Baseballer.
Thanks for your support.
Hunter.
$3170NZD
RAISED
4

SPONSORS
5

PLEDGES

Wahoo! We have lift off! We had to stop taking pledges at
Monday July 10, 2017 at 1:18PM.

PROJECT CREATED BY
" ..."

View Profile